On November 24, 2022 the Erasmus-Descartes Conference was held at the Aéro-Club de France in Paris. This year's theme was Sustainable Aviation. French and Dutch companies, knowledge institutions, governmental organizations and Young Talents came together to discuss the challenges we face in the sustainable aviation, and how we can overcome them.
Here is a short video to present last year's edition of the Conference on Sustainable Aviation : https://www.youtube.com/watch?v=k4BVRc88Xz8
The Young Talents event is part of the 20th Erasmus-Descartes Conference, which is organised by the French Embassy in the Netherlands and the Embassy of the Netherlands in France. This bilateral high-level conference is an annual event which gathers over a hundred upcoming and renowned experts. The central theme of each edition differs according to the European agenda and following current developments in both countries. The Young Talents event offers ample networking opportunities. Click here FR / NL for an overview of the previous editions.

Whereas the Erasmus-Descartes Conference is a one day event, the Young Talents have been working in two teams on challenges related to the topic in one month (online – own/team preparation time) and three days (in Paris – full working days) prior to the conference. During the conference, they got to pitch with their team the results of their work to the participants of the conference, and have an unique opportunity to enter into discussion with them on stage. After the formal programme of the conference, the Young Talents add the possibility to do some networking and find connections for their future work field.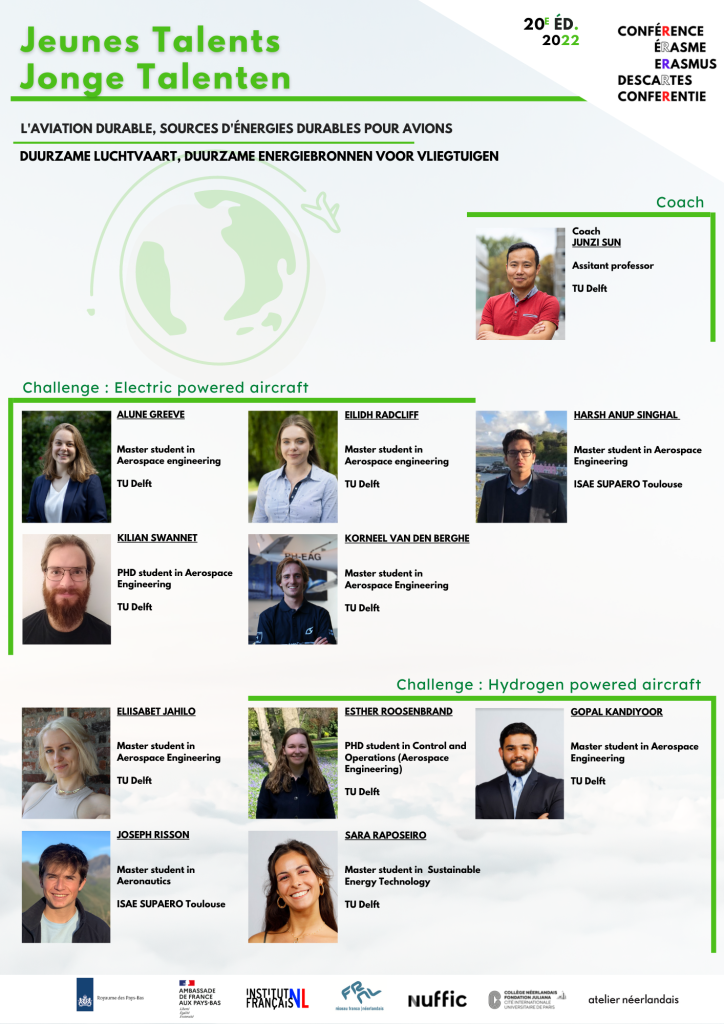 Meet some of our Young Talents through short videos